Audi Car Keys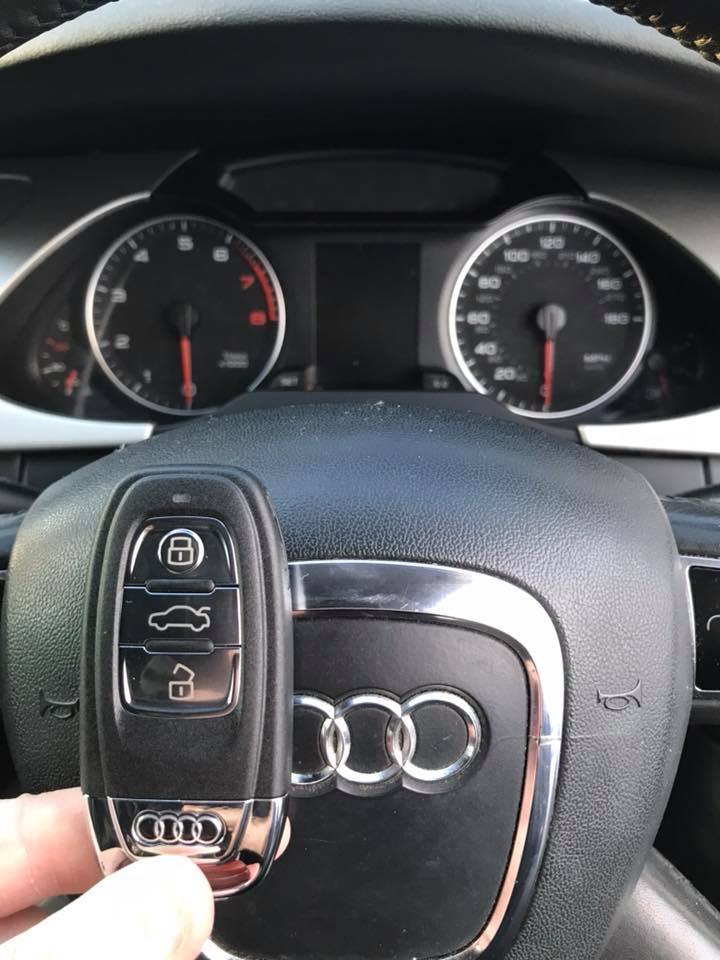 Services:

WHAT AUDI CAR KEY SERVICES DO WE PROVIDE?
LOST OR BROKEN AUDI CAR KEYS REPLACEMENT
If you have lost or broken all your Audi car keys, we can come to you and provide you with a new set of keys in a very short time, with absolutely no need to have your vehicle towed to the dealer or wait the 7 working days that they will.
CAR KEY DUPLICATION
If you have one key that starts the engine and just need a spare, you can book an appointment with our mobile Audi car key replacement specialists. Remember: it's always more cost-effective to have your car key copied so you're prepared if one of them gets lost or broken.
AUDI CAR KEY PROGRAMMING
Sometimes the remote fob or transponder chip becomes de-synchronized and needs diagnostic equipment to get it program it again. Should this happen, give us a call and we can get you up and running again.
AUDI CAR OPENING
Have you locked your car keys inside your vehicle? Our locksmiths are fully trained and insured. We use techniques to gain entry to your vehicle that involve creating no damage whatsoever, and regularly undertake work for breakdown services and police forces.
CAR KEY REPAIR
Has your Audi car key has snapped, cracked or has just become too worn to function properly?
CAR LOCK REPAIR/ IGNITION BARREL REPAIR
Keys snapping in locks and ignitions that cannot turn are all too common. Direct Car Keys can rectify these issues directly at your vehicle.
We can attend your vehicle, open without damage, make a key to operate the locks and ignition. Then we extract the vehicles security pin code. With this code we then use our diagnostic programmer to communicate with the ecu / immobiliser. We can now erase old & lost keys and program in new ones, so that they are the only keys that will start the vehicle.
Audi Car Keys
Car key cutting and programming
Key, lock and ignition repairs,
Vehicle entry
The Audi immobiliser systems were introduced in 1994. There have been many variations on the original system fitted. Audi vehicles are fitted with 2 types of immobiliser systems.
System 1
Consists of a separate immobiliser ECU which controls the recognition of keys and the Engine Management ECU system.
System 2
The Immobiliser is integrated within the vehicle dashboard. The Immobiliser ECU enables up to 8 keys to be programmed and is recognised via the transponder aerial mounted around the ignition lock. If the keys are lost or a replacement Engine Management ECU is fitted then the transponder keys will need programming so that the ECU memory recognises the codes.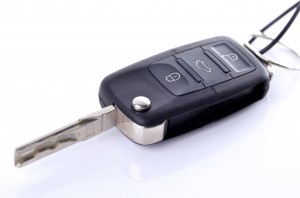 Have only one key and need a spare?
Our Audi car key replacement service is not just for emergency situations. If you have purchased a car with only one key or misplaced one of the keys we can help supply you with an additional key. Even if you are the only person that drives the car It makes great sense to get a spare key put away in a safe place. A spare Audi key is available from £80 including all call out and programming costs. We can program these keys straight to your car the same way the Audi dealers can. The only difference is WE COME TO YOU, and we are always cheaper!
Lost your only Audi key, what to do?
If your car is locked and you have lost the one and only key it's not a problem. Our auto locksmiths specialise in Audi keys and can get your car open within minutes. We carry a huge stock of keys and will endeavour to get to you the same day to cut and program your key replacement. We program all keys on site and our Audi keys are the same looking key you would receive if you took your car to a Audi dealer.
I've broken the chip in my Audi key what do I do?
Most keys contain a glass transponder chip that is concealed inside the top plastic part that attached onto the remote fob. Lots of people try to save cash by purchasing parts from ebay and doing a self refurb job of their keys. In the process the glass transponder chip can smash and break or fall out and get misplaced. We can replace damaged or lost Audi transponder chips and reprogram the key to make the car start.
Audi Car Keys