BMW Car Keys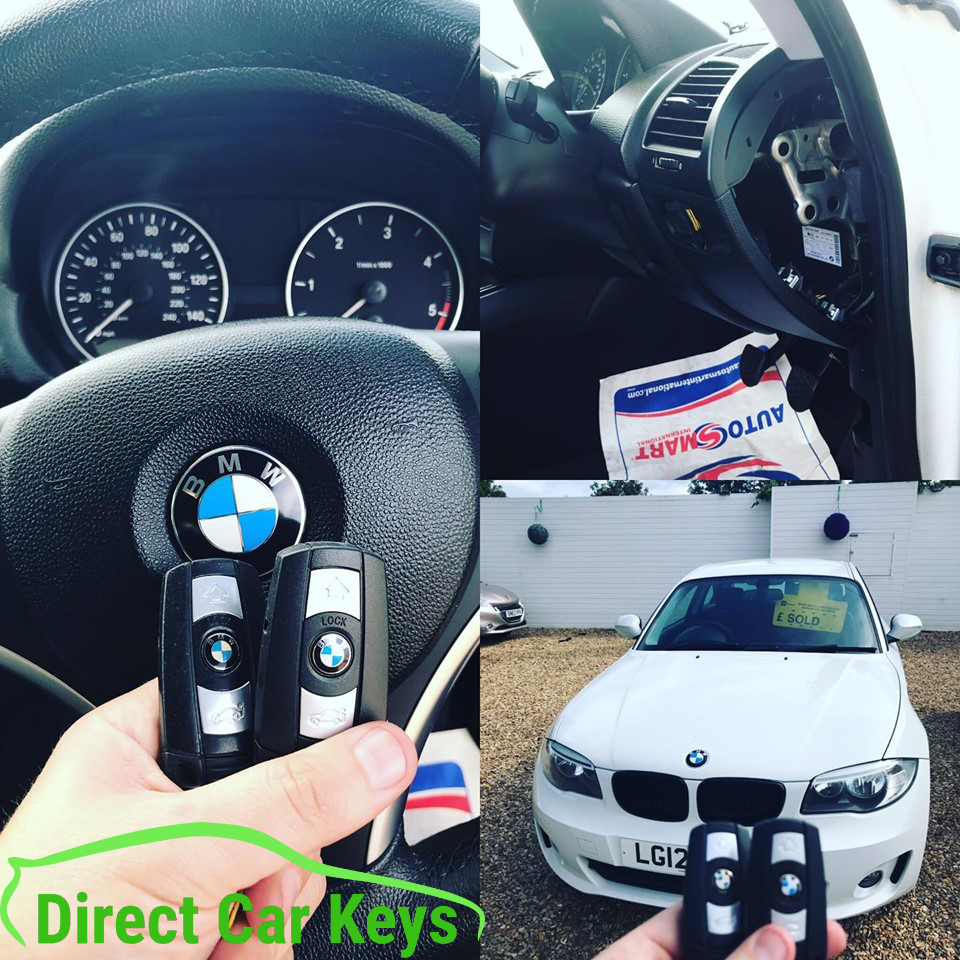 Services:

WHAT BMW CAR KEY SERVICES DO WE PROVIDE?
LOST OR BROKEN BMW CAR KEYS REPLACEMENT
If you have lost or broken all your BMW car keys, we can come to you and provide you with a new set of keys in a very short time, with absolutely no need to have your vehicle towed to the dealer or wait the 7 working days that they will.
CAR KEY DUPLICATION
If you have one key that starts the engine and just need a spare, you can book an appointment with our mobile BMW car key replacement specialists. Remember: it's always more cost-effective to have your car key copied so you're prepared if one of them gets lost or broken.
BMW CAR KEY PROGRAMMING
Sometimes the remote fob or transponder chip becomes de-synchronized and needs diagnostic equipment to get it program it again. Should this happen, give us a call and we can get you up and running again.
BMW CAR OPENING
Have you locked your car keys inside your vehicle? Our locksmiths are fully trained and insured. We use techniques to gain entry to your vehicle that involve creating no damage whatsoever, and regularly undertake work for breakdown services and police forces.
CAR KEY REPAIR
Has your BMW car key has snapped, cracked or has just become too worn to function properly?
CAR LOCK REPAIR/ IGNITION BARREL REPAIR
Keys snapping in locks and ignitions that cannot turn are all too common. Direct Car Keys can rectify these issues directly at your vehicle.
Car key cutting and programming
Key, lock and ignition repairs,
Vehicle entry
BMW Car Keys Covered
EWS
BMW 3 Series (E46) 1999-2004
BMW X3 (E83) 2003-2006
BMW X5 (E53) 1999-2004
CAS 2
BMW 1 Series (E87) 2004-2006
BMW 3 Series (E90) 2005-2006
BMW 5 Series (E60) 2004-2006
BMW 6 Series (E63/E64) 2004-2007
BMW 7 Series (E66) 2001-2008
CAS3 / 3+
BMW 1 Series (E87) 2007-2011
BMW 3 Series (E90) 2007-2012
BMW 5 Series (E60) 2007-2010
BMW 6 Series (E63/E64) 2008-2010
BMW X1 (E84) 2010-2014
BMW X5 (E70) 2007-2013
BMW X6 (E71) 2008- 2014
BMW Z4 (E89) 2010- 2013