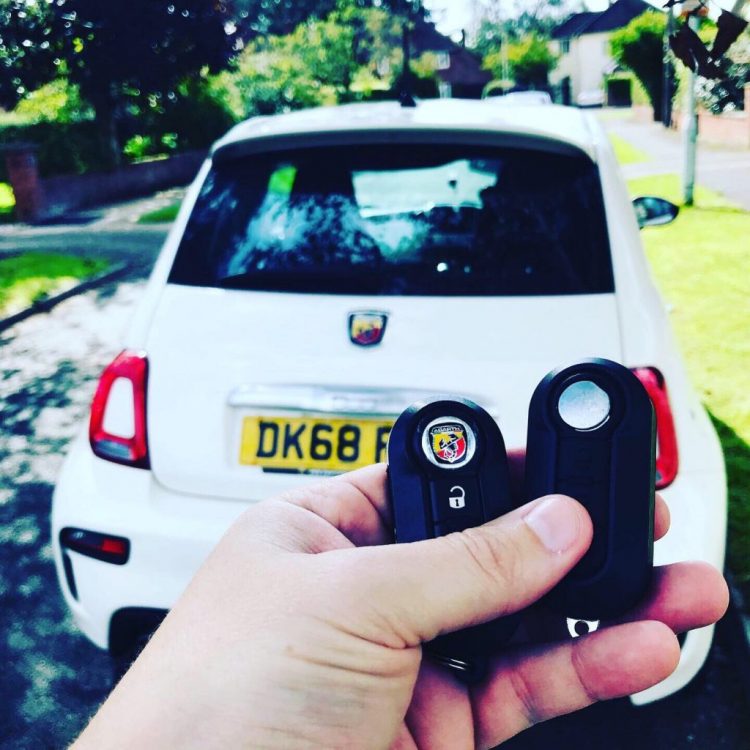 Services:

Fiat car keys can be very expensive from the main dealer. Direct Car Keys specialises in all types of Fiat keys including Fiat 500, Fiat Doblo, Fiat Grande Punto, Fiat Idea, Fiat Multipla, Fiat Panda, Fiat Punto Evo, and more.
Fiat key prices can be expensive and a remote/fob key can cost £280.00, and a non-remote key from £180.00 but we are normally a lot cheaper than the main dealer!
Car key cutting and programming
Key, lock and ignition repairs,
Vehicle entry
Spare Fiat Car Keys
If you only have one Fiat key for your car then you are running the risk of being locked out of your car with no way to gain access to the car. Do not let this happen! Get a spare Fiat key made at your convenience. Some can be cloned with your own key, some need to be programmed.
Lost Fiat Car Keys
Do not worry if you have lost all your Fiat keys, all is not lost! We can make you a new set of Fiat keys without replacing the ECU, locks or ignition barrel. We can also make sure your lost keys can no longer start it. All for a fraction of the cost that dealers will charge.
Non-Destructive Entry
We can even come out to you and access your vehicle without damaging anything (non-destructive) and make you a new key at the roadside. This will save you money on having the vehicle towed and not to mention the inconvenience.