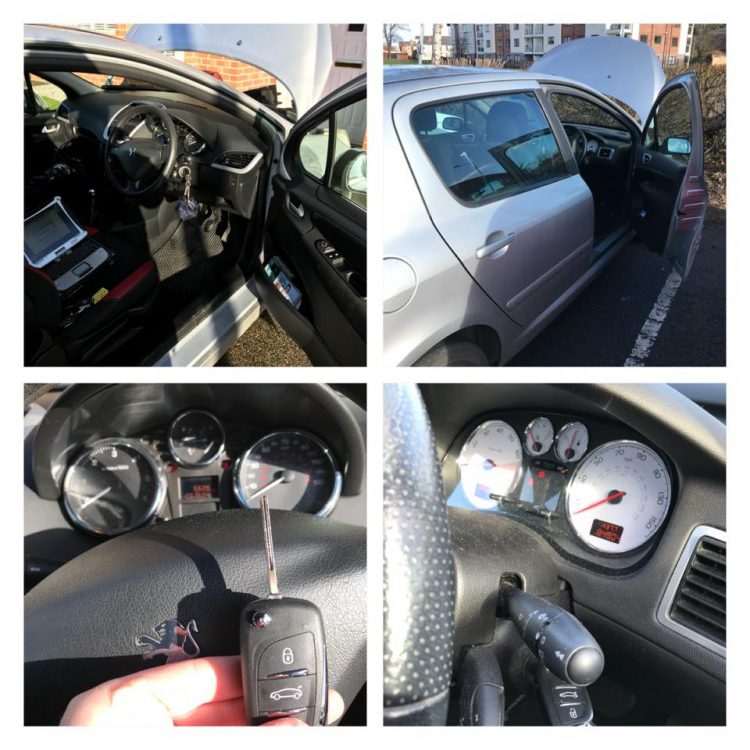 Direct Car Keys are Cheshire's #1 Peugeot auto locksmith service. We offer a hassle free solution for lost, stolen or broken car keys. If you have lost your only key we can have you back on the road with a brand new Peugeot key the very same day!
Our spare Peugeot keys start from as little as £80 for a manual key, and just £130 for a high quality remote locking key fob. Our Peugeot key service is available to the whole of Cheshire. If you have lost your only key call us now and get back on the road asap – 07827 011 018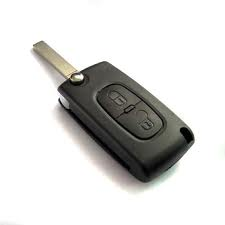 Our service for lost Peugeot keys
If you have lost the only key to your Peugeot we can assist. Our Peugeot auto locksmiths offer a rapid mobile service that can replace lost Peugeot keys whilst you wait. Before arriving at your vehicle we speak to Peugeot to obtain your key number and immobiliser code. We only require your registration number and VIN number to access these codes. On arriving at your vehicle all that's left to do is to cut and code your replacement Peugeot key. It really is that simple and the whole job should be completed in less than 60 minutes! Sounds great when Peugeot have probably just told you it will take at least 5 days!
Peugeot car key services we can offer
Need an additional Peugeot key? Our mobile auto locksmiths can save you time and money by coming to you and making you a spare key while you wait. We can come to you in any location it doesn't have to be at your home address. We are very happy to travel to your place of work and make a new key for you in your lunch break.
Lost all your Peugeot keys? We specialise in total lost car keys jobs for Peugeot. We can open your car and have a new key cut and programmed within 60 minutes of arriving. Some Peugeots don't require a remote locking key which means we can provide you with a much cheaper manual key. If you would like a full remote key this is no problem as we stock most.
Peugeot remote key problems? If you are pressing your remote buttons and nothing is happening we can help. First make sure the battery is not the problem by fitting a brand new battery to your key. If this does not solve the problem we can supply a new genuine fob key and program it to your Peugeot.