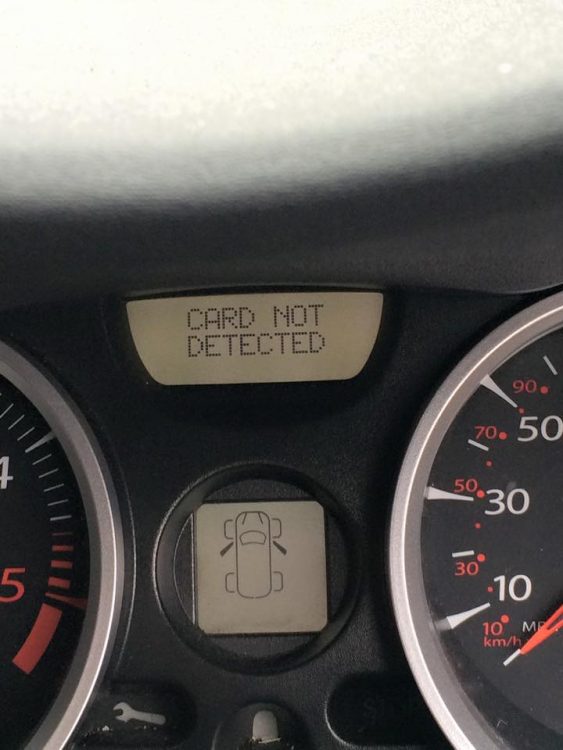 We provide an outstanding service for Renault car key replacement. If you have lost your Renault key or card in Cheshire we can solve your problem and have you back in your car and on your way within less than sixty minutes of arriving at your car.
Direct Car Keys service for Renault keys and cards is guaranteed to save you time and money. We can provide a replacement Renault card from as little as £150 including all programming and a mobile call out. For non-card keys we can also provide great savings on non-remote keys and central locking remote fobs.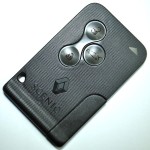 Our service for Lost Renault Keys and Key Cards
We can help if you have misplaced your only Renault key or Renault key card. Our service is mobile so this allows us to come out to where you are stranded, open your vehicle and program a new key/card whilst you wait. No recovery necessary, and no waiting 5 days for a new key from France!
Do you have just one key? Our lost key customers would say, "Grab a spare before something happens to your only key" Having a spare is well worth the investment. You now have a back up, and it was much cheaper than having to replace your only key if you lost it.
Lost your only Renault key? If you have lost your one and only Renault key we can help. If you speak to the Renault main dealer you will know they will need to order a replacement key in from France, which takes around five days to arrive. Did you know Direct Car Keys keep all Renault keys and cards in stock and in most cases will be able to cut and program a new Renault key on the same day as your phone call.
Renault key card not detected: This is a very common problem with Renault cars that use the card style key. When the card is inserted into the reader a message is can be displayed on the control screen saying "CARD NOT DETECTED". This usually means the key card is faulty and will need to be replaced. In some cases they can be repaired, but in our experience the repair is only temporary and the card will most likely fail again. We stock a full range of Renault cards and use specialist software to program a new card to your Renault. We can supply and code all types Renault cards and keys.
We currently offer three options with regard to the recent changes of policy surrounding Megane and Scenic cards:
New Genuine Card
We require a copy of your V5, driving license and a utility bill to allow us to order your new card.
Delivery will take 5-10 days.
Copy Aftermarket Card
We simply supply and program an aftermarket copy card for your car.
Temporary Copy Card
We supply and program a copy card to get you moving as soon as possible, as well as filing for a new card to be delivered.
We will require a copy of your V5, driving license and a utility bill to allow us to order your new card.
While we have been informed that Renault plan to extend this policy to the rest of their key cards, we hope that they will see sense and instead revoke the policy. We will of course keep this page updated with any future developments, and would like to reassert that this is due only to a policy change at Renault, not Direct Car Keys.