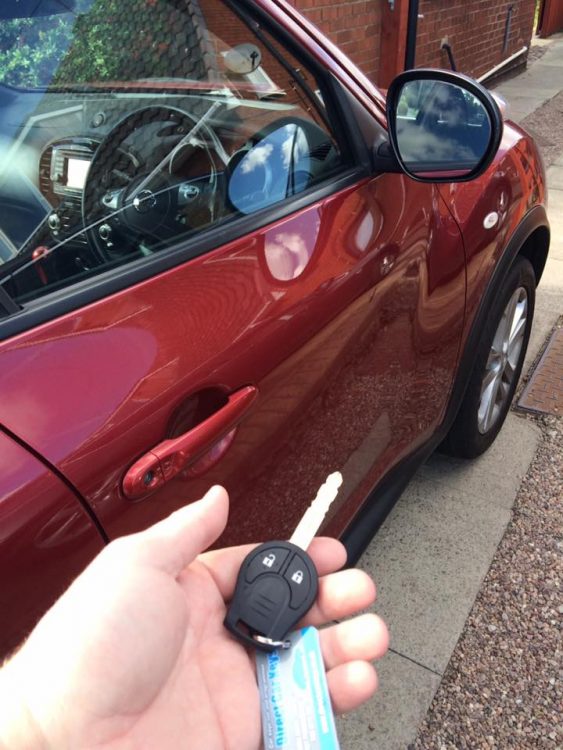 Direct Car Keys offer a mobile service for replacement Nissan car keys. If you have simply locked your Nissan keys inside your car or, your keys have been lost or stolen, we can have you back on the road the very same day.
We can save you money over main dealer prices with our replacement Nissan keys starting from as little as £80 inclusive of a mobile call out.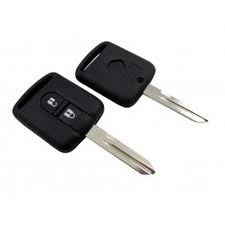 How do we replace lost Nissan Keys
You can contact a Nissan main dealer and will no doubt be faced with high costs, a long wait, and the hassle of being recovered to a main dealer for key programming. Direct Car Keys can offer a better more convenient and hassle free solution that will save you both time and money. We carry various keys & remote central locking fobs to cover most popular Nissans models. When you call Direct Car Keys you will talk direct to an Auto Locksmith who will give you a no obligation quote. We can then arrange a time for a call out. On arrival we can cut your new Nissan key after decoding your existing locks. We then ensure a correct transponder chip is added to your key, then programmed with the latest diagnostic software to deactivate the immobiliser, allowing your vehicle to start. The whole job is done on site and completed within 60 minutes of arrival.
Nissan car key services
Need a Spare Nissan key? We understand paying for a second/spare key is the very last on a long list of things to pay for, however could prove much cheaper and a lot less hassle than loosing your only key. Direct Car Keys guarantee to cut out all the inconvenience, by coming to you. We can arrange a suitable time and have your additional key working in less than 30 minutes and……… much cheaper than a main dealer!
Worn/snapped Nissan key replacement:
There are several symptoms to look out for as your key gets worn. Firstly the keys appearance, the metal blade will become smooth and start to look slightly different. Secondly, your key may take numerous attempts to operate a lock/ignition and may eventually stop working all together. Direct Car Keys can cut you a fresh key at your vehicle that will be free from any wear and tear, basically as good as it was when it rolled off the forecourt. As we will be at your vehicle this allows us to test the key ensuring its cut perfectly.
Lost all of your Nissan keys?
We have years of experience in replacing Nissan car keys and programming new transponder keys. We can open your car, then start to make a key to your cars existing locks. During programming we can delete old/lost/stolen keys from your cars immobiliser system ensuring your new one is the only one that will start your vehicle. Jobs are generally completed in under 60 minutes.
Locked your Nissan keys inside the car?
Locking keys inside your car is easily done and will most definitely happen at the worst possible time. We use specialist lock picking tools and car opening techniques so that we will have your vehicle open in minutes, with no damage.